Downsview Framework Plan
World Buildings Directory
Published December 2022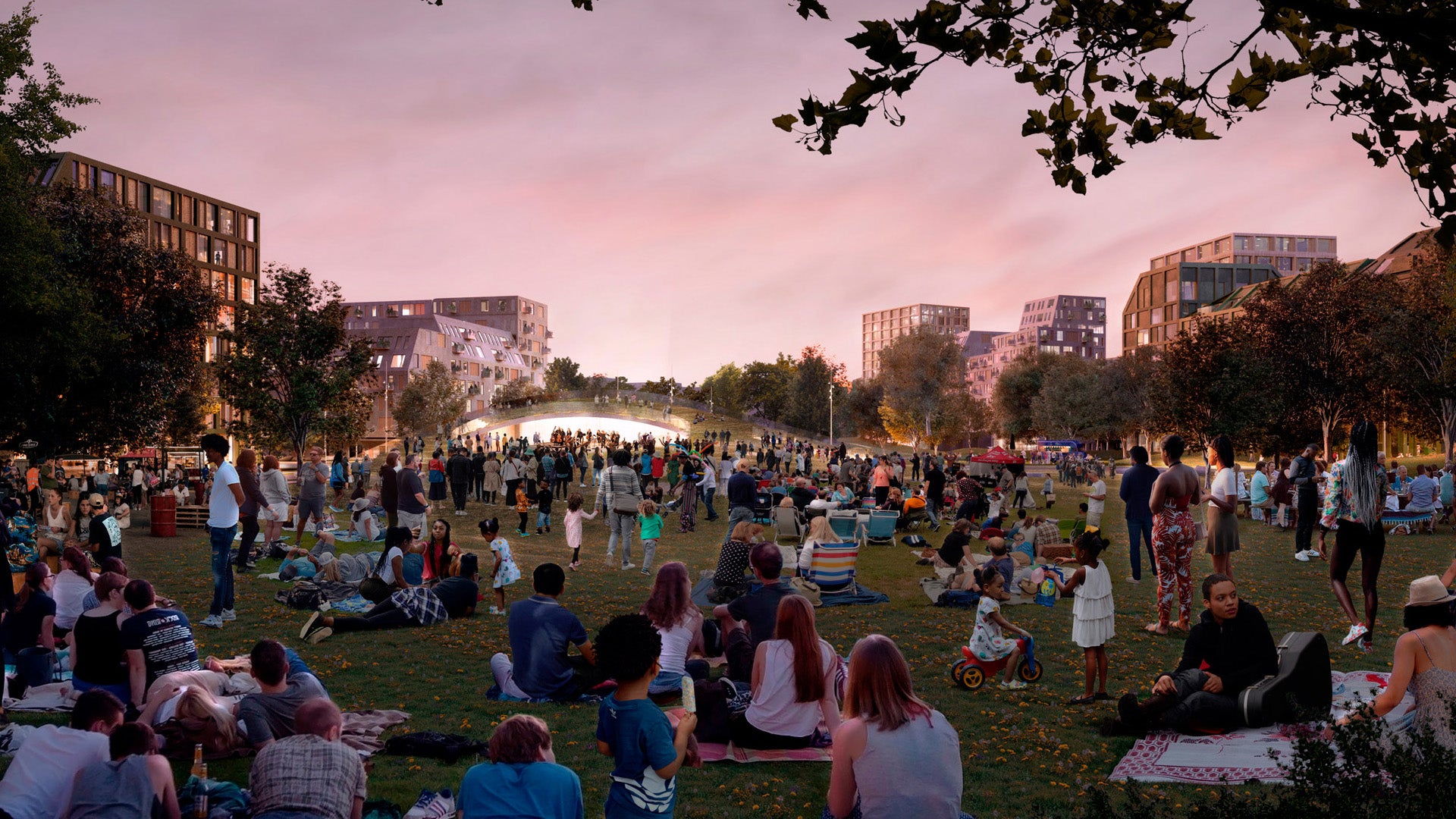 View original World Buildings Directory article here
Together with Henning Larsen Architects, SLA Architects, and Urban Strategies, KPMB has designed the Downsview Framework Plan to reimagine the transformation of 520 acres of the former Downsview Airport and surrounding land in North Toronto into a complete, connected community. The project is set to be the largest urban development in Canada.
With the closure of the Downsview airport imminent, the site—which has a history as an airfield, air force base, and testing facility for Bombardier Aerospace —represents one of the most significant city-building opportunities in North America. Developed through an extensive engagement process with the local community and the knowledge of our aforementioned partners, the framework harnesses Danish city-building principles to create a nature-oriented district that will promote sustainability and wellbeing.
The vision includes reimagining the site's legendary airport runway; incorporating community-led initiatives like markets, maker spaces, and urban farming; transforming existing buildings into sustainable reuse; construction of a new community centre; developing new and diverse housing; developing a comprehensive green infrastructure connecting new parks and open spaces; thousands of new employment opportunities; and collaboration with Indigenous peoples.
Drawing from KPMB's deeply rooted knowledge of Toronto's urban fabric, the project highlights the firm's broad experience transforming brownfield sites, envisioning healthy, vibrant, and equitable communities that make space for creativity, commerce, nature, and culture. The partnership between Canadian and Danish architecture firms embraces the unique opportunity to combine the hallmarks of Scandinavian urban planning and KPMB's city-building experience in Toronto.
The Framework Plan emulates Denmark's strive towards a carbon-neutral future through low-rise buildings made from mass timber, an emerging carbon-light technology. 20% of the site will be dedicated to nature including verdant green corridors and lush biodiversity. The aim is to create the renewed feeling of escaping an urban setting without leaving the neighbourhood.
The design team's commitment to sustainable and equitable growth is an example of the "15-minute city," concept where residents can walk or cycle to fulfill all their daily needs without the need for a car. The 2-kilometer airport runway will serve as a walkable space for gathering, play, and celebration, animated by community-led initiatives and connected through a series of new parks and open spaces, with development around the perimeter.
The plan calls for 50,000 units of housing for 80,000 residents, primarily in mid-rise structures (geared towards maintaining a comfortable sense of scale) that meet or exceed affordable housing requirements. The community will help bring new employment opportunities while promoting well-being and healthy, active lifestyles for inhabitants through the public realm. The Framework Plan is a vision that reimagines the former airport as an urban mosaic that embraces innovation and is a green-minded, human-scale, and people-first district.
.