The 520-acre Downsview Framework Plan
Architizer
Published May 2023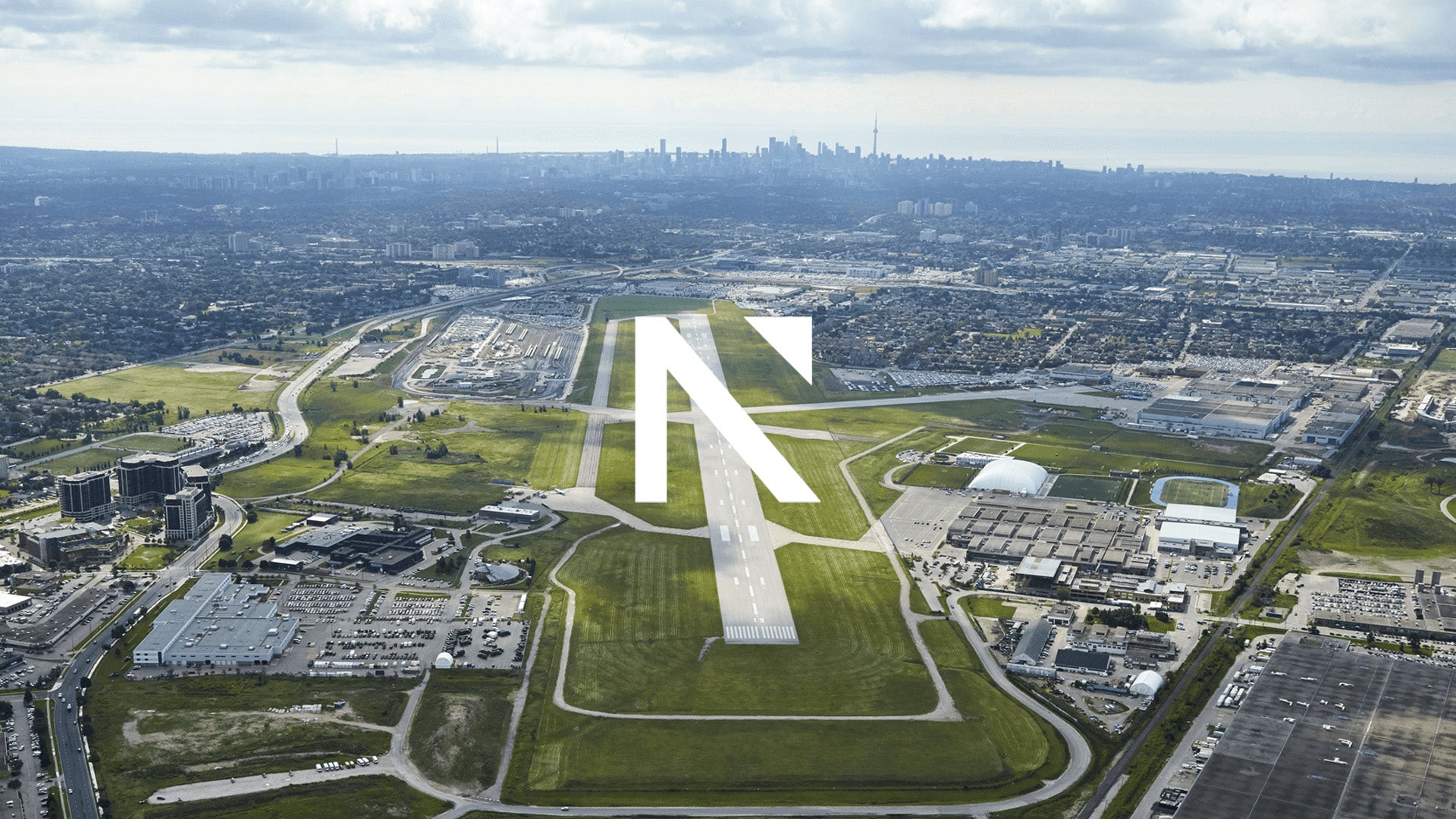 Read the original Architizer here.
The 520-acre Downsview Framework Plan – designed with partners SLA, HLA and KPMB, and jointly led by clients Northcrest Developments and Canada Lands Company – reimagines the future for the expansive North End neighborhood of Toronto and lays the foundation for a thriving community for generations to come.
The Downsview Framework Plan will transform the former Downsview Airport site and surrounding land — an area comparable in size to downtown Toronto — into a sustainable, resilient, and healthy community replete with nature and open spaces. Climate-responsive design, adaptive reuse, and circularity features will ensure resiliency by minimizing carbon production and emissions. One hundred acres of green spaces will bring the people of the city closer to nature, enrich natural habitats for increased biodiversity, and support integrated hydrological elements for innovative storm water management.
Designing for the human scale is a central tenet of the design vision. Mid-rise buildings will make up the bulk of the development and in all, the plan calls for 50,000 housing units for 80,000 residents that meet or exceed affordable housing requirements. Furthermore, the plan prioritizes repurposing of historic buildings on site, such as the airport hangar.
Inspired by the "15-minute City" concept, everything will be easily accessible with a short walk, roll, bike, or public transit ride. The masterplan is envisioned as a connected, complete society, underpinned by a resilient infrastructure, open spaces and parks, bike paths, roads, and links to the GO rail line. A network of residential, commercial, retail, cultural, institutional, industrial, and communal programs form (re)generative social nodes to create vibrant and connected neighborhoods.
At the heart of the project are collaborative Indigenous place-keeping efforts that celebrate Indigenous peoples' heritage through architecture, landscape, art, open space, education, and cultural and ceremonial spaces across the community.