You Belong Here: Toronto YLG Founder Traces Her Fast-Track Career Trajectory
Urban Land
Published April 25, 2023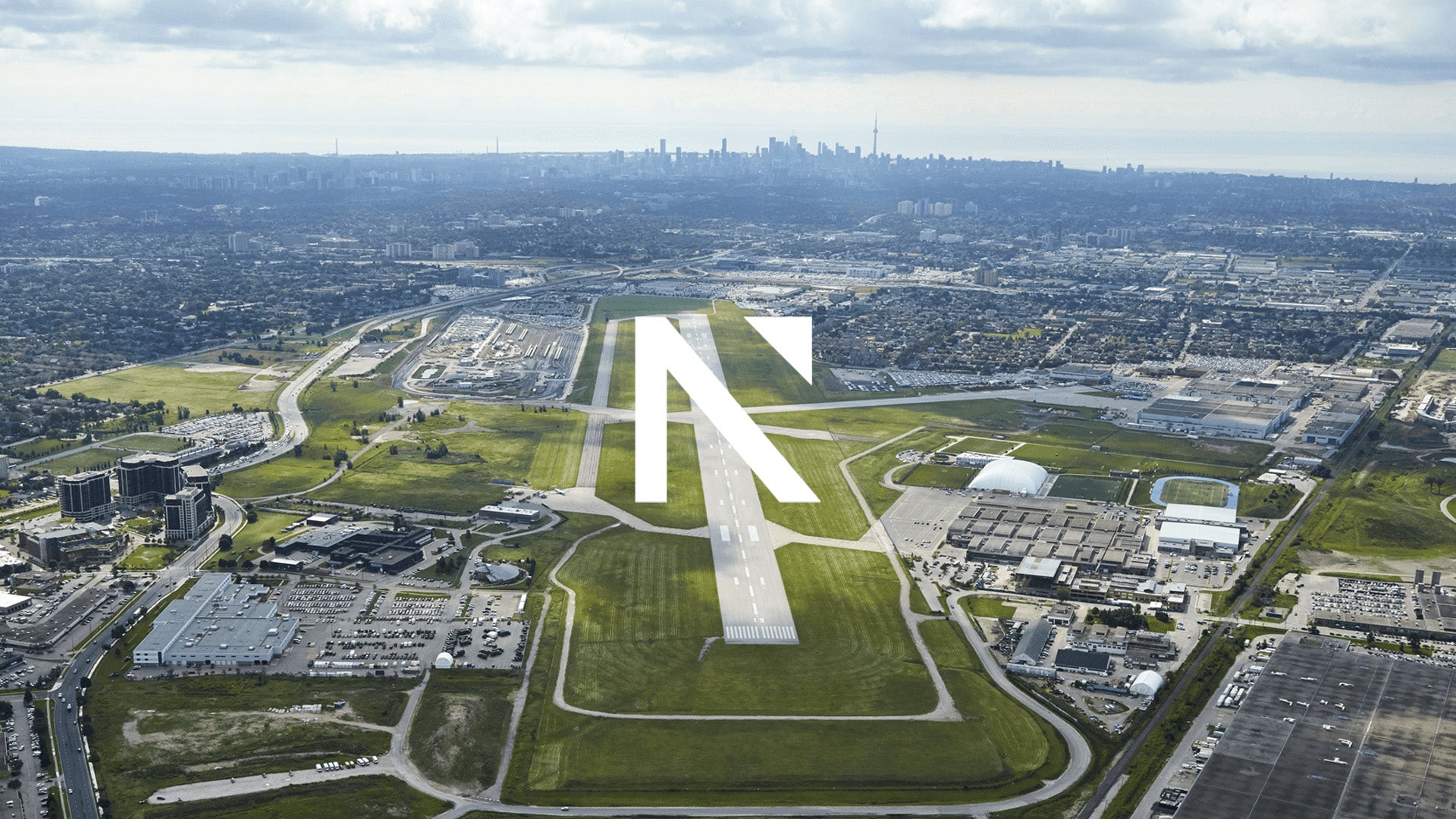 Read the original Urban Land article here.
For Toronto, the redevelopment of the Downsview Airport lands represents an unprecedented opportunity: the chance to create a "city within a city," a globally recognized, mixed-use urban community in the heart of one of the most vibrant and diverse metropolitan areas in North America. Best of all, it promises to be a living, breathing model of the sustainable vision that has so often been promised but so rarely delivered.
For me—as senior vice president of development at Toronto-based Northcrest Developments, a company that was created by the Public Sector Pension Investment Board (PSP Investments) to oversee the redevelopment of a decommissioned airport site—it represents the pinnacle of a career devoted to urban improvement and, what's more, a career that has been enriched by my experience with ULI.
At the risk of understatement, Downsview is a project that will test the skills and abilities of everyone at Northcrest: securing approvals, engaging with stakeholders, and undertaking construction of a project that will take as many as three decades to fully realize. We are working closely with the community, rightsholders, the industry, and nonprofit interests to ensure that these lands become a model for sustainable, healthy, equitable, and resilient communities.
If you were to compare planners to athletes, I would tell you that Downsview is the decathlon—because there isn't just one incredible challenge. There are many. And, for me, it is an incredible privilege—truly a dream job.
But the truth is that I'm not sure I would be part of this project without ULI. That is where my ULI story begins.
Student Beginnings
Flashback to 2005: as a master's student working for the city of Toronto, I was invited by my boss to join the founding committee for the Urban Land Institute's Toronto chapter. I immediately said, "Yes."
Only later did I ask: "Um, what exactly is a ULI?"
It did not take me long to figure it out, nor to see the merits of the Institute's mission. It was easy to grasp that one of the key challenges in land development and community building was the many competing voices, perspectives, and interests.
To answer those challenges, ULI promotes the responsible use of land and the creation of sustainable communities. It does so by bringing people together. Planners and lawyers, brokers and financiers, members of the public and private sectors—all part of one organization, all sharing the same goal. The focus is on education and conversation, not on confrontation.
The Toronto district council started off slow as the board tried to better understand market needs. A particular priority jumped out at us: the relative lack of younger people participating in the real estate industry.
With that in mind, I launched a Greater Toronto Area (GTA) Young Leaders Group (YLG), a longstanding ULI affinity group intended to create opportunities for professionals under the age of 35 years to develop skills and build relationships that will help advance their careers and foster an understanding of thoughtful development practices.
The new Toronto YLG held professional events and community volunteer events and started off a mentorship program—all of which paid off. It quickly became the fastest-growing cohort of the district council's membership.
ULI helped me develop a network of colleagues and, in particular, I connected with a group of powerhouse women in the industry. Together, we began the Women's Leadership Initiative (WLI) committee, another ULI affinity group designed to support women and advance them in leadership as well as within the ranks of the Institute.
I can recall at the inaugural meeting listening to all these accomplished women telling their stories and thinking to myself: How did I get here? More important, how do I stay here? I will never forget what the chair, Godyne Sibay, a leading partner at McCarthy Tétrault, told me: "You're here because you belong—and don't you forget it." In one quick conversation, I learned the difference between a mentor and a sponsor—the former gives you advice and the latter provides you with support.
Another personal high note came in 2014 when I was recognized as a WLI Champion by the WLI Championship subcommittee, which focuses on spotlighting influential women in Toronto real estate by annually selecting a group of women who exhibit leadership in real estate development, land use, and city-building. I found myself among award-winning architects, public policymakers, and influencers and was blown away by the caliber of women in Toronto creating change in the real estate market and inspiring younger leaders such as myself to do the same. Every year this group grows, demonstrating the strength and diversity of the real estate industry in the GTA.
The Atrium at the Hangar District is part of Toronto's redevelopment of Downsview Airport, planned to be a "city within a city," a globally recognized, mixed-use urban community in the heart of one of the most vibrant and diverse metropolitan areas in North America.
The Atrium at the Hangar District is part of Toronto's redevelopment of Downsview Airport, planned to be a "city within a city," a globally recognized, mixed-use urban community in the heart of one of the most vibrant and diverse metropolitan areas in North America. (Perkins Eastman/Bezier CG)
Career Impacts
The impact of ULI has, of course, been felt most keenly in my career journey. Over the course of my career, I have worked on more than 25 draft plans for subdivisions and countless bylaws and site plans. I have drafted several municipal documents, including official plans, master plans, comprehensive bylaws, and sustainability plans.
Along the way, there have been a few projects that stand out. Each in its own way has helped prepare one part, or one piece, of my skill set for the complex, multifaceted task of the redevelopment of Downsview Airport.
In January 2011, I was part of a team that completed the Hurontario–Main Street Secondary Plan for the cities of Mississauga and Brampton, Ontario. It was an innovative achievement for its time in that it brought together two municipalities and a regional government. The plan integrated rapid transit with higher-order mixed-use development and enhanced urban design. The goal was nothing short of a transformation. A main street characterized by low-density commercial sites would evolve into a pedestrian- and transit-oriented development consistent with the cities' long-term vision and objectives.
The project involved extensive public consultation, which prepared me for future undertakings and also instilled in me the importance of both communicating and listening.
My subsequent work on the Oakdale-Moffatt Community Improvement Plan in St. Catharines, Ontario, presented a different challenge: how to incentivize activity in a downtown area that was not attracting growth. My time on the project proved to be a master class in the relationship among planning, economics, and social needs. I came to recognize the importance of incorporating new dynamism while respecting the history of a locale.
In 2015, I left the consulting world and joined a development company. This proved to be a pivotal moment in my career. For the first time, I was able to participate in the full life cycle of a project—from acquisition to occupancy. Thanks to my work experience and my exposure to ULI, I felt ready for the increased responsibility. I felt ready to take on the role of "quarterback."
The Importance of Mentors
Reflecting on this time in my life, I feel compelled to emphasize the importance of mentorship in the career of any up-and-coming development executive.
Howard Sokolowski, owner of Metropia, a GTA development firm, was generous enough to take me under his wing. He guided me through the basics: the importance of the deal, the art of the sale, and so on. But he also challenged me to place myself into the shoes of a potential buyer—and put a priority on building something that is truly a home, and not merely bricks and mortar and—even more important—a community.
Howard instilled in me the essential nature of placemaking. Success, he would tell me, depends on more than the completion of a building. We must build for the long term. We must build something that people will love to live in and be a part of the neighborhood.
Under Howard's leadership, I worked on phase one of the Lawrence Heights revitalization project—an ambitious undertaking that will ultimately result in a vibrant, mixed-use neighborhood defined by the construction of more than 4,000 new private housing units and the replacement of over 1,200 Toronto Community Housing units.
This project is the reason I joined Metropia. It is a planner's dream to help develop a community that will appeal to both current and potential residents; a community that prioritizes parks, schools, and affordable housing; and a community that incorporates sustainable practices and embraces modern planning practices for the greater good.
I was especially impressed and energized by the engagement of Lawrence Heights residents. Local groups were not only vocal but also proactive. For instance, community members crafted a social development plan that resulted in scholarships, workforce training, and jobs for neighborhood residents.
Obtaining Approvals
My next challenge took me to the corner of Bloor and Dufferin, where a 7.3-acre (3 ha) site was designed along transit-oriented principles. The raw numbers give some sense of the magnitude of the project: 170,000 square feet (68,800 sq m) of retail uses, 52,000 square feet (21,000 sq m) of office space, and 2,200 new residential units, among other elements—which include a public park and a community hub with a daycare facility.
Obtaining the required approvals was by no means a sure thing, in part because some of the facilities had to be integrated into heritage properties on the site. The process proved to be an education in the value of communication and collaboration. Three levels of government played a role. A passionate residents' group advocated for people living in and around the neighborhood. In the end, common ground was achieved—and a strong public/private partnership was formed.
At this stage of my career, I felt that I had expanded my skill set. I had spent almost 20 years securing approvals for an array of urban and suburban development projects. I had been a senior planner and a project manager. I had faced and overcome a range of challenges and obstacles. I was ready for something that was grander in scale.
I was ready for Downsview.
This is the big one—and I am excited to be playing a senior role with responsibility for securing a huge range of municipal approvals, including land use entitlements and official plan and secondary plan amendments. I'm also overseeing the project schedule and design, among other roles. In essence, my job is helping bring this amazing and ambitious project to life.
What inspires and motivates me is the vision that my Northcrest colleagues and I have for this site. We are building Toronto's next destination for innovation, employment, and vibrant public spaces. Seeing Downsview's rebirth through will require all the skills I've developed in my career—along with the perspectives and insights I've gathered during my time with the Institute. The ULI ethos—responsible use, sustainable communities—continues to serve as a professional compass.
Over the next 30 years, the Downsview site will be transformed into a series of walkable, sustainable, low-carbon communities. There will be good jobs and great amenities. There will be acres of parks. What was once a runway will become a community connector.
Downsview will be a place that people love to live in. And I love that I am lucky enough to be a part of that thanks, in no small part, to the experience, skills, and mentors ULI has helped me acquire over nearly 20 years.